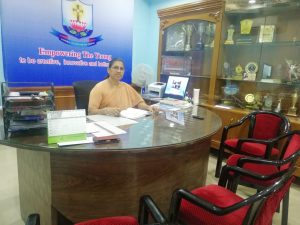 The Lord God is my strength. And he will set my feet like those of the stag. And He the victor, will lead me beyond my high places while singing psalms.
Habakkuk 3:19
School is a place of growing and finding one's true self. The beginning of the New Academic Year always holds such excitements and promises, and for us it is an annual rite of passage where we open our doors and share with you our hopes and dreams for the coming year.
Greetings to you and a warm welcome back to an exciting new school year 2019-2020!
A  time and opportunity to begin anew. A time to re define our goals and determine how we will spend our time, energy, and resources in the service of our students.
First and foremost, Holy Cross is a place where we build relationship and create a sense of belonging for all our students. Our second simple, foundational vision is that our school is a place where all students make academic growth striving ahead to excellence.Read More