THRO' THE APOSTOLATE OF EDUCATION
WE, THE SISTERS OF THE CROSS AIM AT
LEADING THE CHILDREN, YOUTH AND WOMEN
TO EXPERIENCE GOD'S LIBERATING LOVE AND TRUTH
AND THUS TO BECOME CHANNELS OF
GOD'S GOODNESS IN THE WORLD
This formation takes place in the context of one's relationship with self, others, world and God by the integral development of the person, while acquiring knowledge and attitudes
thro'
Participative process of learning and sharing in dialogue, group activities, field work,
IN ORDER THE BECOME DYNAMIC SEEKERS OF TRUTH AD HUMAN BEINGS FULLY ALIVE,
Imbued with a sense of the divine and of human dignity as children of God, sensitive to the needs of the society, and committed to the cause of liberating people from all evil.
SCHOOL MOTTO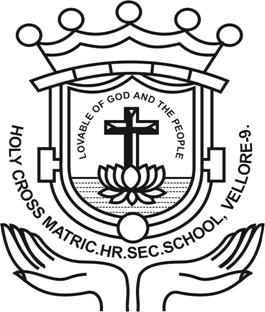 "LOVABLE OF GOD AND THE PEOPLE".
We, the Sisters of the Cross will impart moral values through our education and make the students ethically strong, who in turn shall improve the quality of life of the human race.
All knowledge of science and art should help the students to cultivate values and develop attitudes of mutual charity and good will and to build together communities of freedom fellowship and justice.